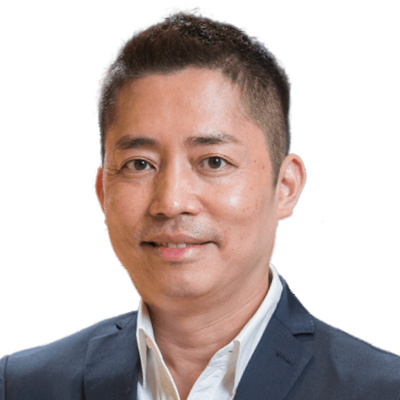 Herman Cai
Managing Director
Herman Cai joined Resonance Asset Management in 2014 as a Managing Director.
Herman has over 16 years experience in the water, wastewater and waste-to-energy sectors across Asia and Europe. Herman has experience in investing via PPP, BOT, BOO and Concession models, and in developing and managing long-term partnerships with municipal governments and large industrial clients, in particular within the petrochemical sector.
For six years prior to joining Resonance, Herman was a portfolio manager of the Environment Group at Fourwinds Capital Management in S.E. Asia. He managed The Aqua Resources Fund and The Waste Resources Fund with Lydia Whyatt.
Prior to Fourwinds, Herman was an Investment Director at Veolia Water (Asia) (NYSE:VE) where he focused on business development and the M&A financing of water, wastewater and waste-to-energy projects in the S.E. Asia region. He was instrumental in building Veolia's Asian franchise and successfully managed key industrial outsourcing projects (PP, concession, BOOT) and municipal wastewater transactions amounting to over US$1.5bn (20+ projects).
Herman has a Master of Finance from Hong Kong Polytechnic University, BA in Banking & Finance from the University of South Australia, and a postgraduate diploma in Marketing from the Chinese University of Hong Kong. Herman speaks fluent Mandarin, Cantonese, Indonesian and English.