It's been 11 months since this portfolio manager invested in Pilbara Minerals and Lynas. This is what's next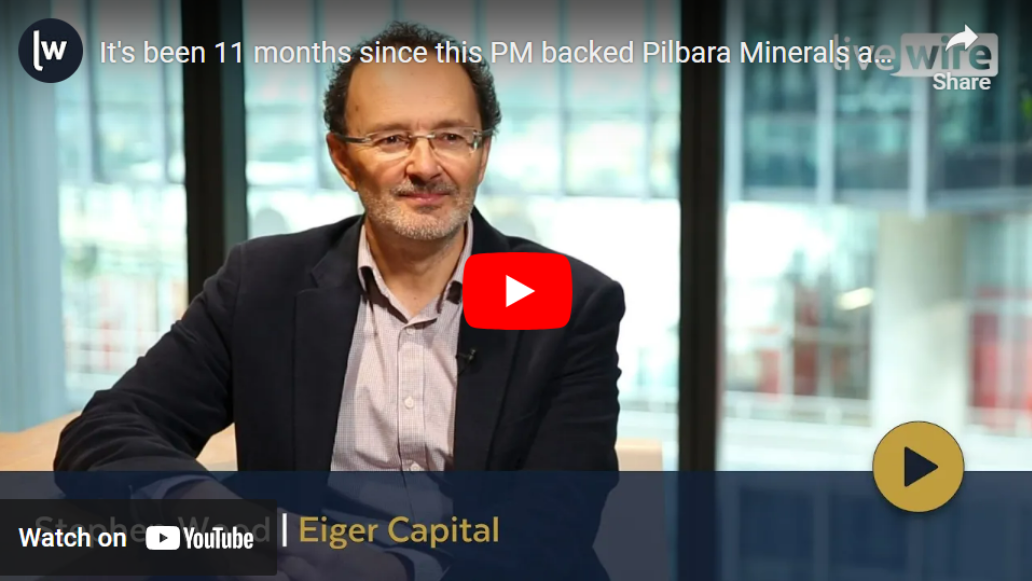 Eiger Capital's Stephen Wood reluctantly sold out of his position in PLS after it rose to large-cap status. Here, he names a new contender.
The below was produced by Livewire Markets and published on 8 June 2023.
Back in July last year, Eiger Capital's Stephen Wood likened the upswing in lithium and rare earth prices to the market for iron ore back in the early 2000s, as China embarked on its infrastructure spending journey.
"Like Fortescue from 2008 onwards, we believe that two companies, Lynas Rare Earths (ASX: LYC) and Pilbara Minerals (ASX: PLS) in the advanced materials space in Australia have "threaded the needle" and have achieved a low unit cost, profitable, scalable position in rare earths and lithium respectively," he wrote.
"Both are now generating significant cashflow and can fund ongoing refinements and growth in their operations."
Since then, Pilbara Minerals has seen its share price rise 104%. Lynas Rare Earths, on the other hand, has fallen 5%.
To find out what the future may hold for these stocks, Livewire sat down with Wood for an interview covering everything from his outlook on various battery material-related commodities (including lithium, copper, nickel, and graphite), as well as his top picks within these sectors.
Plus, he also names his highest conviction holdings within the critical materials thematic right now.
Note: This interview was recorded on Thursday 25th May 2023. You can watch the video below.