Zenith Distributor of the Year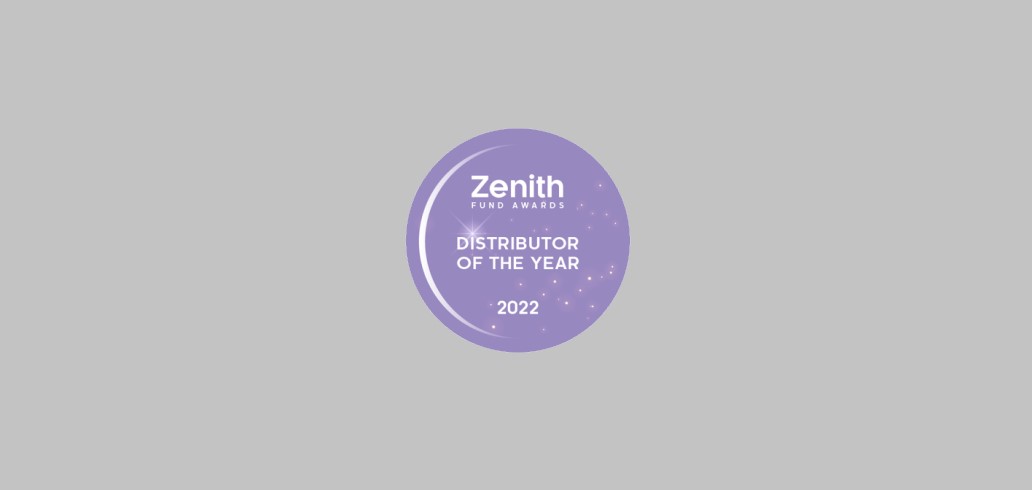 Fidante is thrilled to have not only won the Distributor of the Year award for the third consecutive year at the Zenith Fund Awards, but also of our affiliate, Alphinity Investment Management who won the Australian Equities – Large Cap category.
The quality of Zenith's ratings across Fidante's product suite, expanding use of our products in models, easy access to our affiliates' investment professionals, and the quality of our adviser support and sales team were again highlighted as the key drivers in receiving the Distributor of the Year award.
The Zenith Fund Awards were issued on 14 October 2022 by Zenith Investment Partners (ABN 27 130 132 672, AFSL 226872) and are determined using proprietary methodologies. The Fund Awards are solely statements of opinion and do not represent recommendations to purchase, hold or sell any securities or make any other investment decisions. To the extent that the Fund Awards constitutes advice, it is
General Advice for Wholesale clients only without taking into consideration the objectives, financial situation or needs of any specific person, including target markets where applicable. Investors should seek their own independent financial advice before making any investment decision and should consider the appropriateness of any advice. Investors should obtain a copy of and consider any relevant PDS or offer
document before making any investment decisions. Past performance is not an indication of future performance. Fund Awards are current for 12 months from the date awarded and are subject to change at any time. Fund Awards for previous years are referenced for historical purposes only.