When we are selecting our Managers, we undertake a detailed selection process which includes an assessment of an investment manager's ESG commitment and capability. We seek to partner with investment managers who align with Fidante's ESG values and are committed to continuous progress in ESG integration.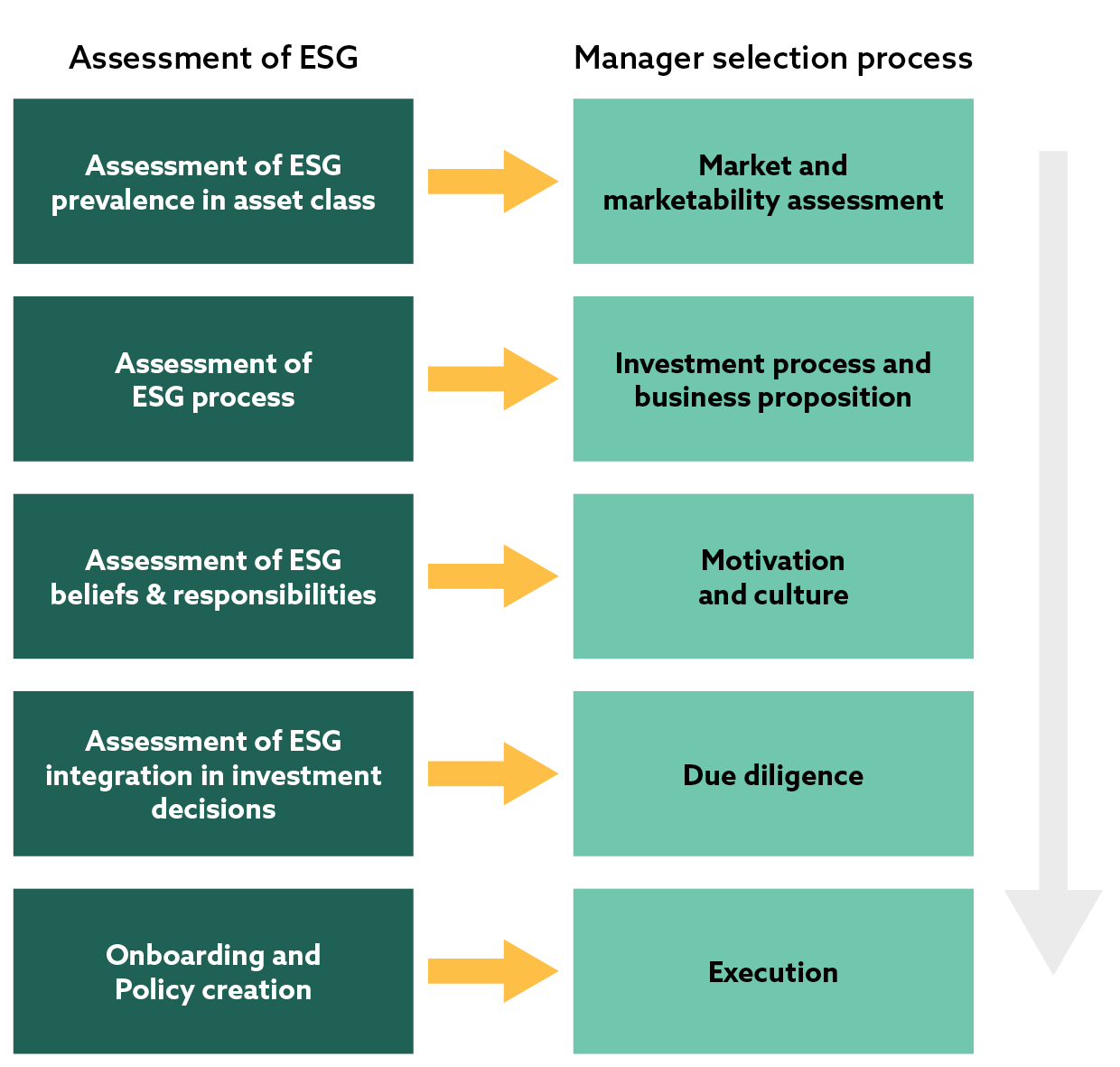 Assessment of ESG in Manager Selection
We assess each manager's capability and commitment to ESG integration at every stage of the Manager selection process. Our ESG Specialist is involved in this process, engaging with prospective Managers to understand their integration approach. When assessing investment managers as potential partners, Fidante will review the following criteria.
Assessment of ESG philosophy and integration process 
We seek to understand an investment manager's ESG beliefs, process for integration and how ESG factors influence investment decisions. Key areas covered in our due diligence process include:
ESG integration approach and strategy
How ESG factors influence investment decisions
ESG people and oversight
Process/portfolio construction/investment valuation
Engagement approach and impact on investment decisions
We support our affiliates to achieve their Responsible Investment Goals
We actively work with our affiliates to improve their ESG integration processes and achieve their responsible investment goals. Fidante Partners has an in-house ESG Specialist who works closely with all of our Investment Managers:
discuss ESG considerations undertaken in their own investment decision-making and ownership practices in their reports to Fidante;
become signatories to the PRI, helping them to meet the requirements of this framework; and
actively work with our affiliates to strengthen their own engagement strategies and source collaborative engagement opportunities
Proxy Voting
Proxy voting is a means by which our investment managers are able to demonstrate their interest in the governance practices of companies. By exercising their right to vote, our managers can have an influence on the corporate governance of the companies in which they invest.
Fidante follows the PRI Principles on corporate governance and proxy voting.